Easy Solution for Homeschool Testing in Washington State
This post may contain affiliate links. For more information, please read my disclosure policy.
Are you trying to find an easy solution for homeschool testing?
I received the homeschool tests for free and was compensated for my time to write this review. All opinions are honest and I was not required to post a positive review. For more information, please read my disclosure policy.
After all, if you're homeschooling in Washington State, you know that we're required to get an assessment of their homeschool kids every year.
This assessment can take several forms: an academic assessment by a Washington State certificated person currently working in the field of education or using a state-approved standardized test.
Quite frankly, I've always used standardized testing.
Usually, I sign the kids up for local homeschool testing. But this year I decided to try a different approach: online homeschool testing!
After all, why should I run all over the county when my kids can test right in the comfort of our own home. It turned out to be an easy solution for homeschool testing in Washington State.
And that's why I'm delighted to introduce you to Affordable Homeschool Testing Services aka AHTS!
It's a homeschool testing service that offers online homeschool testing that meets the Washington State testing requirements.
You want to talk about easy, Affordable Homeschool Testing Services is a super simple way to complete the testing requirement for your kids. And you get your results sooo fast!
Usually, I have to wait at least six weeks to receive my results. With AHTS, I only had to wait until the end of the week. That's right. I had the complete test results by Friday!
And the nice thing is that the test adjusts itself to your child.
If your kid is getting all the answers wrong, the test adjusts itself down to become easier. If your kid is getting all the answers correct, the test adjusts itself up to become harder.
This means you get an excellent look at how your child is doing!
Affordable Homeschool Testing Services
When I first signed up, the process seemed overwhelming. But as I worked through the sign-up, it was actually very simple.
First I ordered the tests I needed.
Just so you know, there are three options for test and if you have an older child who needs help reading, you can request that the questions be read aloud to your child.
Map Growth Tests:
K-2 tests are for prereaders/beginning readers
2-5 tests
6+ are for 6th graders and up.
When you sign your kids up, the test includes both the reading and math tests. The language test is optional and not offered for K-2. You can add it for an additional $10. I chose to include it for my 10th-grade son.
At this time you also choose a testing date and time for the test. The time is given in your local time.
Once you've filled out the information and paid, you receive an email confirming your children, tests, and reservations.
The kids do not take both or even all three tests on the same day. Instead, in the week of testing, they take one test a day. This meant the kids took the reading test on Monday, the math test on Tuesday, and my 10th-grade son complete the language test on Wednesday.
So in my home, we didn't complete our normal homeschool routine that week. I focused solely on testing.
Please note: you can choose to test your children on different weeks or on the same day. If you have enough computers available, they can all test at the same time! I chose to have my kids test back to back. So when I signed up for the test, I chose the same slot for both kids.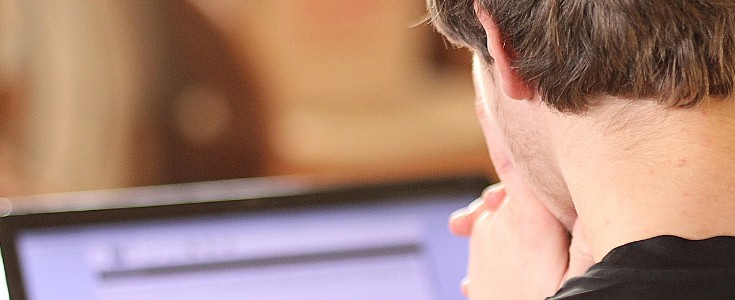 Online Standardized Test
Each day of the test you receive a new email with the login link, but no username or password.
Instead, you call the center at your scheduled time.
They walk you through logging into the test. The login shows up as a popup, so you'll need to turn off your popup killer.
You can test all your children at once, or work through your children in turn. I choose to have my youngest complete the test followed by my 10th-grade son which meant I needed to call in a second time to log in my teenager.
Breaks are encouraged.
As I was told, it's not a test of your child's ability to sit. However, if the break goes too long, you'll need to call and relog into the test.
My sons chose not to take breaks. My 10th-grade son was fine. However, I should have informed my youngest ahead of time to get up and take a 5-minute break around question 25.
My older son has been completing standardized tests for years and didn't have a problem with the setup.
My youngest needed me to hover and walk him through the procedure.
Push this button to hear the question.

Click on the correct answer.

Push next when you're ready to move on.
The awesome part was I could see the questions he was getting correct and incorrect unlike when I send the kids off to test with a third-party.
And there is a practice test if you want to run your kids through a practice ahead of time.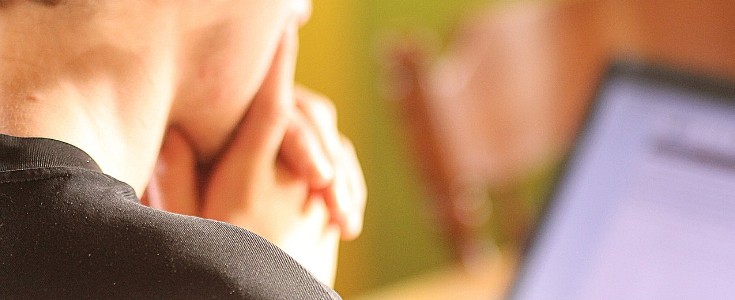 Standardized Test Scores
At the end of the test, I received a score sheet to print which gave me a quick overview of how the kids tested. The actual results were emailed to me on Friday. And the results were detailed. Pages and pages of information!
The results included a long and detailed list in three columns.
Left column: reinforce these skills and concepts.
Middle column: develop these skills and concepts.
Right column: introduce these skills and concepts.
In short, it gave me a list of what the kids knew well, where they needed more work, and what they hadn't learned at all. And did I mention this information went on for pages!
What a relief to know my homeschool testing requirement is done and over for the year. And I received detailed information about what the kids need to study!
Check out Affordable Homeschool Testing Services NWEA MAP Growth Testing for an easy solution to homeschool testing in Washington State!
And enter the giveaway to receive free testing for your entire family! It's only valid to USA residents as Affordable Homeschool Testing cannot serve families outside the USA.