inside: why classical education is an excellent homeschool method to use
Over the years a homeschooler hears the same questions over and over. Questions like what about socialization? Or how do you do it! Another question I hear from time to time is specific to classical education.
 Why give your kids a classical education?
Why Classical Education?
Over the years I've thought about this question and why I give my kids a classical education. After some thought I've decided there are many reasons to use the classical method of homeschooling in my family.
Learn About Important Historical Events with Classical Education
Classical education isn't concerned with only the present. You learn about history as a story with a beginning, middle, and end. History begins in the distant past when civilizations were first developing in China, India, and the Middle East. The story continues through the years to the present day. And as kids learn history they're also exposed to important historical events. Kids will:
Learn about the building of the Great Wall of China
Watch Caesar crossing the Rubicon
Find out why Attila the Hun became so famous
Learn about the development of Islam
Study the Renaissance
Explore the reasons behind the Reformation
Watch the Mayflower crossing the ocean
Learn about the rise of the opium Trade
Study the Mexican-American War
Find out how WWI began
Children learn these along with many other intriguing historical events.


Classical Education Teaches You About Fascinating People
History isn't just about the events that happen. It's a story and a good one at that. History teaches you about many fascinating people as you study. This allows kids to:
Study Hammurabi and his laws
Learn about the reign of Hatshepsut
Conquer the world with Alexander the Great
Study Philosophy with Socrates
Watch Augustus Caesar become the first emperor of Rome
Learn about the reign of Queen Elizabeth I
Study how Toyotomi Hideyoshi helped end Japan's civil war.
Compare George Washington with Napoleon I
Study Gandhi and Indian Independence
Learn about Martin Luther King. Jr and the Civil Rights Movement
Kids discover great men and women and they travel the annals of time.


Classical Education Ensures Kids Study Interesting Places
The planet Earth is covered with as many fascinating places as there interesting people and important events. Classical education encourages you to explore the world. And for kids to:
Learn the continents of the world
Study the geography of Japan
Learn about the terrain in Mali
Find out about the climate in Australia
Explore the country of Russia
Learn about the geography of Canada
Find out how each state is different in the United States
Explore the terrain of Brazil
Learn about country of Cyprus
Explore the diversity of Earth's geography
Take advantage of classical education's fascination with geography to learn about far off places!


Learn Different Languages with a Classical Education
Back in the day, an educated person knew more than one language. After all language is how people communicate with each other. Language is how people talk and connect. Which is why it's important kids have the opportunity to:
Learn Latin
Study Koine Greek
Learn Attic Greek
Study Hebrew
Learn French
Learn Russian
Study Arabic
Learn Spanish
Study Korean
Encourage your kids to learn another language as you give them a classical education!


Classical Education Encourages You to Memorize
Memorization is a lost art in these days of looking things up on Google. And we're losing the joy of reciting a funny poem with our kids, singing jingles and chants in the car, and being able to win trivia games! Memorization allows you to own the information, to stand in line and enjoy the beauty of a sonnet, and to make connections between historical events. Kids can memorize:
Poetry
Shakespeare Sonnets
Countries of the World
Historical Events
Dates
Periodic Table
Greek Gods
Roman Gods
United States
Layers of the Atmosphere
Have you memorized many of these?


Read the Great Books with a Classical Education
Ultimately the goal of classical education is to join the great conversation humanity has been holding over the centuries. A conversation about what it means to be human, what is the world, and why are we here? It encompasses all disciplines of learning. You and your teens can read books like:
And this is just a start on the list of great books you and your kids can read!
Study Science
Classical education isn't just about the great books and humanities. Science is also important! Exploring nature and science builds wonder, curiosity, and joy in our kids. So grab your kids and:
Study animals
Explore the human body
Complete chemistry experiments
Explore Newton's Laws of motion
Learn all about Marie Curie's studies into radioactivity
Explore tectonics and learn the layers of the atmosphere
Study the stars and wonders of the universe
Classical education encourages you to enjoy exploring science with your kids!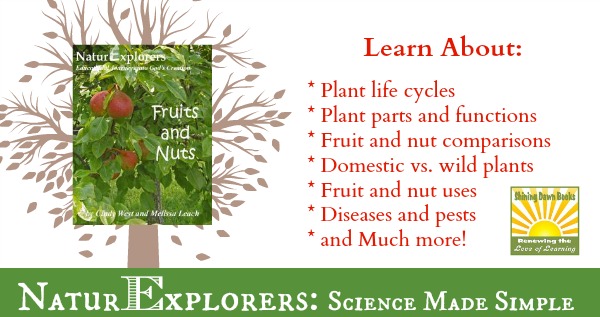 Explore the Fine Arts with a Classical Education
Classical education gives you the perfect opportunity to introduce your kids to the fine arts. Not only do you learn about the fine arts, but you and your kids:
Learn about musical system of the Ancient Greeks
Study the art of China
Learn about color
Explore perspective
Study Impressionism
Try your hand at mixed media
Study Picasso
Remember that studying the masters is an excellent opportunity to learn how to create masterpieces yourself!
Study Logic and Rhetoric
Logic and rhetoric are especially needed these days. You need to form logical arguments, pull the arguments together, and communicate. It doesn't matter if you're writing a paper, posting a blog post, or posting an update on Facebook. You need to communicate clearly. And classical education encourages kids to:
Learn about the premise
Develop an argument
Explore conclusions
Learn about fallacies
Study Statements
Learn about inventio and how to formulate an argument
Study dispositio and explore how to pull your argument together
Elocutio teaches you to evaluate the words you use
Develop skills in memoria and pronuntiatio
Learn how to communicate well with people
Ultimately children need to think and communicate clearly with the world.


Why Classical Education?
So why do I give my kids a classical education?
Classical Education is a timeless education
Kids become well-rounded
Classical education pulls kids upward to something higher than themselves
Kids learn to think critically
Classical education is a Life Education by Adelien at Blessed Learners
Kids learn to  understand the world and see the beauty in Gods design
Classical education helps kids develop a sense of wonder
Kids learn to love what they ought to love and hate what they ought to hate
Classical education learn about what is True, Beautiful, and Good
Kids learn that 21st century America is not the center of the world
 A classical education gives children a beautiful education
My answer to why classical education is that classical education is a timeless education. It's an education which withstands educational fads and prepares my children's hearts, minds, and souls for whatever life may bring.
What is your answer to the question, "Why classical education?"